Sydney Harbour is one of the most popular boating destinations in the world. Is it any wonder that such a gorgeous harbour side city has become an incredibly popular tourist destination? From the Opera house to the Sydney Harbour Bridge, Sydney Harbour has to be one of the most beautiful harbours on the planet.
Being such a popular harbour requires many commercial marine vessels to be operated to ferry and transit people around to their various destinations. Another popular pastime for visitors to Sydney to take part in is sightseeing around many of the harbours beautiful tourist attractions.
Sydney Harbour – NSW
Tourist & Tours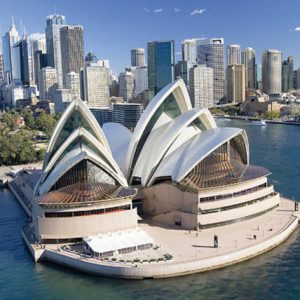 Because of this there are many careers available in Sydney Harbour around the maritime industry. Some of these careers include public transport boats, tourist boats, tugboat operator just to name a few.
Operating a large commercial maritime vessel requires special training and very specific skill sets in order to operate these vehicles safely and within the law. Many training facilities offer courses in a maritime training Sydney including T.A.F.E. and many privately owned and operated maritime training schools.
The courses will involve learning about navigation and how to read the harbour charts in order to operate within the boundaries of the required safety routes as part of normal marine vessel operation. To operate a large commercial vehicle inside the harbour requires a hell of a lot more knowledge than meets the eye. A standard boat licence is restricted to operating a small privately owned vessel with restrictions as to how many people the power of the vessel and the size of the craft.
When you need to operate a large vehicle in the harbour something that has significant tonnage you will require a special licence in order to operate that vehicle or marine vessel as part of the Maritime safety laws.
Common Marine Licences
Some of the most common licenses that you will need are marine engine driver and/or Coxswain licence. These licences will allow you to operate a large commercial vehicle in and around the harbour safely. The method to obtain one of the certificates is that you must pass a course that has been approved by the government and the operator of the course must adhere to strict standards and competency levels.
Once you have achieved the competency levels and have been certified as a graduate that holds the current certificate, you will then be entitled to operate a large commercial vessel in and around the harbour.
A career in maritime operations is a very satisfying and rewarding lifestyle for those who love the sea. The mere fact that Sydney Harbour is such a beautiful harbour makes these jobs highly coveted and much sought after. If you take the initiative to get all of your marine licences in advance you will have a greater standing when it comes to applying for these fantastic jobs as a commercial maritime vessel operator.
If you would like to know more about obtaining a marine or maritime vessel, operator's licence then visit this website.http://www.marinetrainingnsw.com.au/